Member Spot Light, JoeyDesign
Let me introduce you to Danielle from JoeyDesign!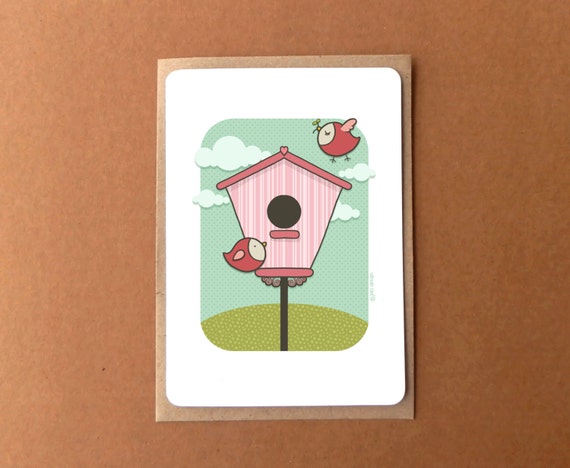 I had a chance to interview Danielle, this is what she had to say.
Etsy Paper: Tell us a little about yourself.


Danielle: I live with my husband Andrew and one year old daughter, Airlie right near the beach on the Sunshine Coast, Queensland, Australia. Being close to the beach is important to me for walks, and inspiration. I live in the same house I grew up in as a child, but built an extra level on the house for a bit more space... so this house is very sentimental to me.
Etsy Paper: When did you open your shop on Etsy?


Danielle: I opened my shop in 2010 and started off with just a few cards. There was no sales until I made and listed the first of my cute sticker packs, and my very first customer came along and bought some... this was a very exciting time for me, and this interview is quite special because the lovely writer was my first customer!
Etsy Paper: Tell us about your shop.


Danielle: So I sell cards, stickers, gift tags, coloring books all illustrated and printed by me... and very soon I will be adding an invitation and party goods range. Here is my shop and facebook:
www.joeydesign.etsy.com
www.facebook.com/pages/Joey-Design-Illustrations/192846857397392 (to keep updated with markets, secret sales and new products)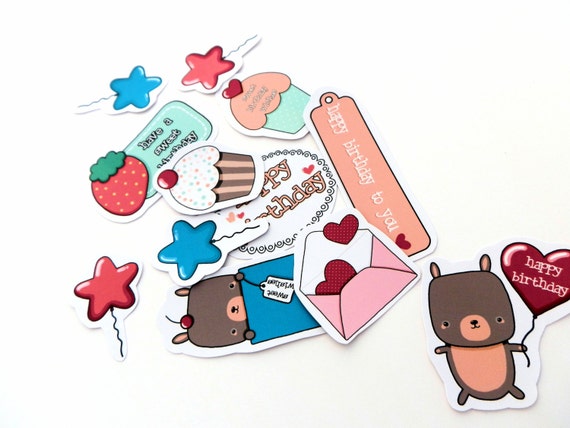 Etsy Paper: How did your shop get its name?


Danielle: My brand is my shop name. The name 'joey' was my nickname while studying at University. We used to sit around on the grass between classes and eat lunch with the kangaroos (literally!). After spotting a baby kangaroo one day, my friend told me it looked like me, and the name stuck ever since.
Etsy Paper: How much "technology" do you use in your works?


Danielle: I'm a bit too reliant on technolgy! I use my PC (or laptop as a back up), a Wacom pen and tablet, a scanner, an inkjet AND a laser printer, Paintshop Pro and Publisher software and not to mention the magic internet... oh and a kettle... to make coffee to keep myself awake!
Etsy Paper: Do you have a day job? If so, are you up all night crafting?


Danielle: Yes, apart from being a full time mum, I work part time at an aquarium as an Education Coordinator. My job is all about teaching marine conservation to younger generations! Airlie keeps me busy for the rest of the time and once she goes to bed, I work on my Etsy shop or getting products ready to go to the markets. I manage to get to bed by 11pm and start again at 6am the next day!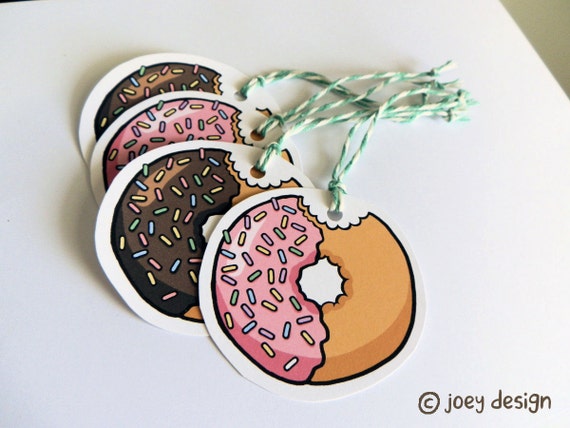 Gift Tags
Etsy Paper: Where do you feel at peace, free from all the pressure of family and work?


Danielle: One word... Thailand. I try to get there every year to soak up some rays on an island somewhere or sip on a cocktail or two. While on holidays I get so much new inspiration - it's like I soak it up from the sun!
Etsy Paper: What is it about paper that you love?


Danielle: I love the fact that paper is a clean white surface when you first get it. I love the brightest whitest paper that smells like a mill when you first open it. I loved to draw when I was very little and mum and dad couldn't afford to buy me white copy paper all the time as it was so expensive. I used to find blank notepaper to draw on and one time I even found some paper that had blown away from somewhere and drew all over that!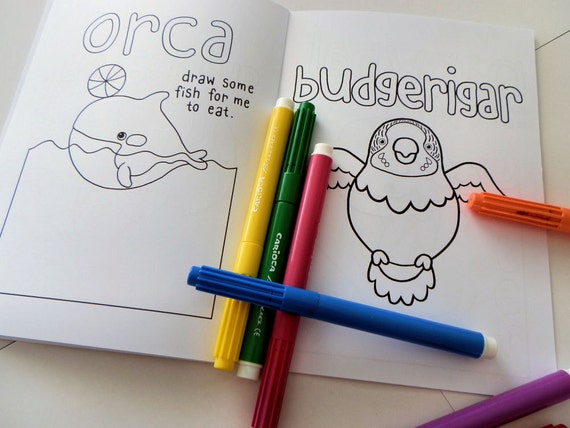 Etsy Paper: How did you learn your craft?


Danielle: My illustrations are all self-taught! I never went to graphic design school - I just started drawing from a very young age. When I was given Paintshop Pro, I bloomed and started creating my illustration folio. My husband surprised me with a brand-new Wacom tablet and pen and I have never looked back... it is so much easier drawing with a pen than a mouse! To this day, I am still learning new techniques!
This shop is amazingly cute, original, and makes deciding on one item very difficult. Take a look around, I know you will enjoy the designs as much as I do.
Until next time,
Jenni
Etsy Paper Team, Captain